Sama yoga TUESDAYS 17.15-18:45
 


Let me introduce you to yourself as the beautiful, limitless being you are! 
Aided by music, physical and breathing exercises (asanas and pranayama), meditation and chanting, I invite you to a safe space where you can explore your body and mind in a playful way to find your core and integrity.
Sama yoga is a gentle, yet challenging form of yoga that has its roots in Vedantic teachings. In this yoga tradition, life is seen as sacred, with all beings connected, and the physical practice is a way to strengthen this feeling of connection, the feeling of being part of something bigger. As you proceed with the physical practice, you might sense a feeling of freedom, a space of silence and peace that lies behind the chatter and clutter of the mind, a space where we are not limited by our fears and pain, but experience ourselves as full and complete. 
The name Sama (सम) means same, equal or even in Sanskrit. It refers to the ancient wisdom of the Vedas, that teacher and student are equals. The only thing that differentiates us is the depth of our knowledge about our true self. 

Sama Yoga classes are different every time, flowing intuitively from the heart of the teacher.  A flexible plan, (re)shaped in the moment by the actual needs of the group. 
Suited for everyone, beginners welcome! This class is lead ín English, but you are most welcome to ask questions in Swedish, Hungarian or German as well. In case you have any injuries or health issues, please let me know in advance!
Sama yoga TUESDAYS 17.15-18:45
starting on 15/1, 8 classes.
"prova på" class on 15/1 (100 SEK)

Price: 1600 SEK,  8 classes
Discounts: 10% early bird until 3/1 – 20185% discount for earlier students of mine
30% discount for students, job seekers and people on sickness leave
Drop-In: 230 SEK (depending on availability)
Registration & contact: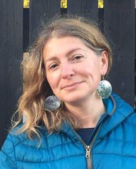 Kamilla György Ullholm kamilla.ullholm@gmail.com 
Mobile: 070 5627371
Personal pages: https://www.facebook.com/samalumi/  and https://miazami.wordpress.com
More about SamaYoga? www.samayoga.info